We carry out a range of garden maintenance services. These include weekly and fortnightly grass cuts, edging, planting, plant care (feeding, trimming/pruning etc) and chemical weed control. We also clean hard surfaces, clear leaves and debris and much more. 
The most common visit is our general fortnightly garden maintenance which is a total peace of mind service that lets you enjoy the garden with none of the work. We typically begin with weeding, then trimming/pruning. Leaves and remnants of the trimming can be blown onto the lawn so when the lawn cut is done all the small bits of debris are cleared up by the mower. To finish off we do tasks such as feeding, fertilising, weed control spraying and planting.
General garden maintenance service; we will do a visit of your garden and give you a set price for a visit, generally running fortnightly or weekly from March/April through to November, then monthly through December to February. All gardens we work in are treated as if they were our own, and we maintain a professional and trustworthy presence at all times.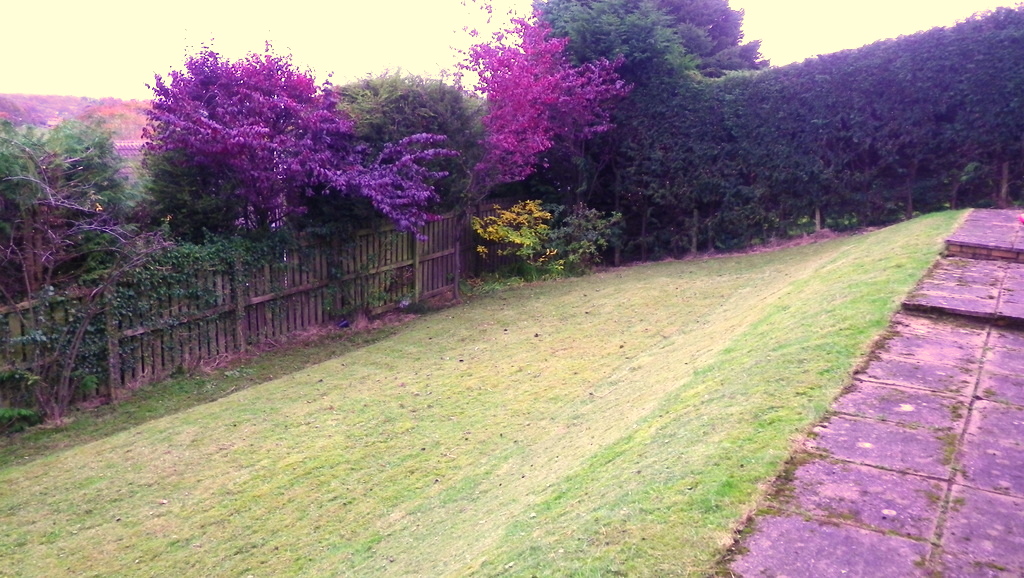 How to help us carry out a thorough job when we visit
BINS
Most of our domestic gardens have a green bin that is emptied by the council. These really MUST be put out for collection every fortnight or we may not be able to carry out all the work required on a visit. Most domestic garden maintenance jobs are priced on the basis of using your green bin. We can remove waste at cost as we are a licensed waste carrier and use local processing facilities for this.
PETS
Please do try to clear up after your pets. Nothing is worse for a gardener than having dog foul in the bag of the lawnmower. It takes additional time for us to clear the mess using backpack blowers and thus we cannot spend as much time focusing on the garden itself.
OBSTRUCTIONS
If you know when we are coming, help by NOT slowing us down. For example as well as making sure the gate is open, don't hang out your washing that day if your washing line overhangs the lawn, as this makes it difficult to mow the lawn properly. If you have children's toys, patio furniture or a trampoline in the area where we are to be working, please move them out of the way before arrival. All these tasks take time on our part and result in us not being able to spend the full allocated time to your garden.
Key points to be aware of include:
Keep cars parked in a way that we can get past with lawn mowers
Please pick up small  toys, balls, plastic guns, dolls, hula hoops, tennis raquets etc.
Items left on lawns can damage the grass over time so if something HAS to be left lying out (such as a heavy trampoline) then try to move it around every couple of weeks to help the grass under it recover.
Please unlock side gates if we are working in the back garden.
PAYMENT
However you pay, please make sure payment is settled by the agreed date. Many businesses impose charges for late payments and although we try to avoid this, the admin time involved in trying to deal with late payments is an issue. We always prefer payments to be made by bank transfer, direct debit etc, but will accept cash and cheques, and even paypal.
COMMUNICATION
We are a business that takes pride in communicating with our clients. We endeavour to make sure any changes or job specifics are made known at the earliest date. If, for any reason, you wish to change something, to ask something specific to be done, or to query anything, please don't hesitate to get in touch.
RECOMMENDATIONS
We have been trading for long enough to make contacts within other trades, plus over time we have expanded our services, so if you need something out-of-the-ordinary done, it is always worth asking us if we do it, or if we know someone who can. A common question is "do you cut hedges"… YES! We carry a set of professional tools to enable all sorts of hedge cutting and tree surgery to be done.
In addition, if you know someone who needs a gardening service, we would appreciate a word. You may be surprised at the areas we cover.