Environmental responsibility       
Landscape maintenance and gardening is a trade linked very closely with the environment. We do our best to minimise any impact we have on the surroundings.
Waste
Dan Frazer is qualified in Wastes Management and has an acute understanding of legal and social requirements when it comes to dealing with waste in Scotland. A full SEPA waste carrier's license is held which authorises us to remove waste from your property.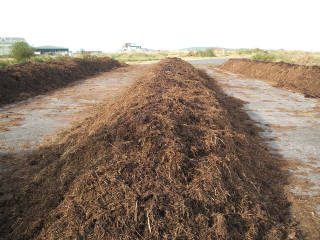 Grass clippings, hedge cuttings, turf, leaves etc are all taken to one of two local waste facilities where the material is processed into a saleable commodity (landscape compost, mulch, bark chip etc). This keeps the materials in the loop rather than dumped in landfill and also supports jobs within the local economy.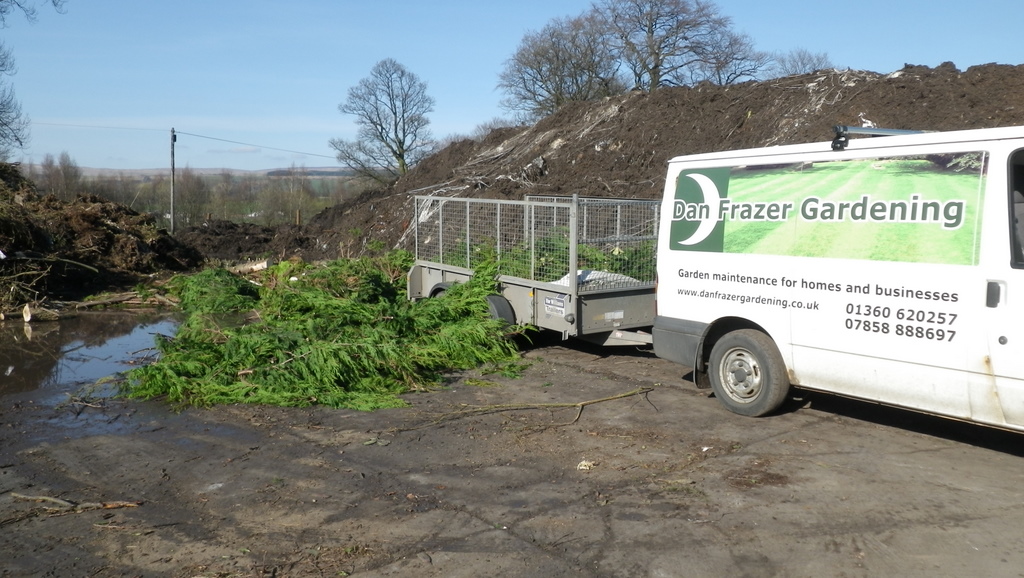 Noise
We understand that communities are made up of people living closely together and everyone appreciates their right to enjoy their homes. Noise pollution can create problems when it disturbs neighbours or home owners.
Efficient commercial gardening involves use of petrol machines for many landscape operations. We will go as far as possible to avoid using machines before 8:30am so those working a little later can enjoy every minute of sleep they can get. We also select new efficient models that have lower noise emission levels combined with turning off engines where possible.
Travel
The business works on jobs in numerous locations, so a careful schedule has been organised to minimise the miles driven as far as possible. This makes economic sense as well as environmental sense; the lower the demand for fuel the less raw fuel needs to be mined and refined.
Consumables
Fertilisers, strimmer line, machine wear and tear parts, weedkiller, letters, postcards, cheques, stamps etc are all part of business. We we will try to reduce the need for excess materials by careful dosing and callibration of equipment. We also try to reduce use of paper, travel to post mail or visit banks, which means we use less fuel and demand less consumables to run the business. We do this by communicating by email, phone or text when it suits clients, and always welcome BACS, Direct Debit or paypal payments.
Ecology
The nature of the business involves removing plants and impacting their growth in many ways. When we spray herbicides we always follow specific label instructions and consider the people, animals and plants in the surrounding landscape. Care is taken to account for weather conditions (e.g. wind direction) and whether there are alternative methods that would achieve the same results instead.
No chemicals are used if our clients ask us to avoid them.
HSE Policy
We operate according to the principles and guidance in our Health, Safety and Environmental Policy which applies to all contracts undertaken. We carry CSCS cards for construction site work, SEPA waste carrier's license and specific site risk assessments and method statements.