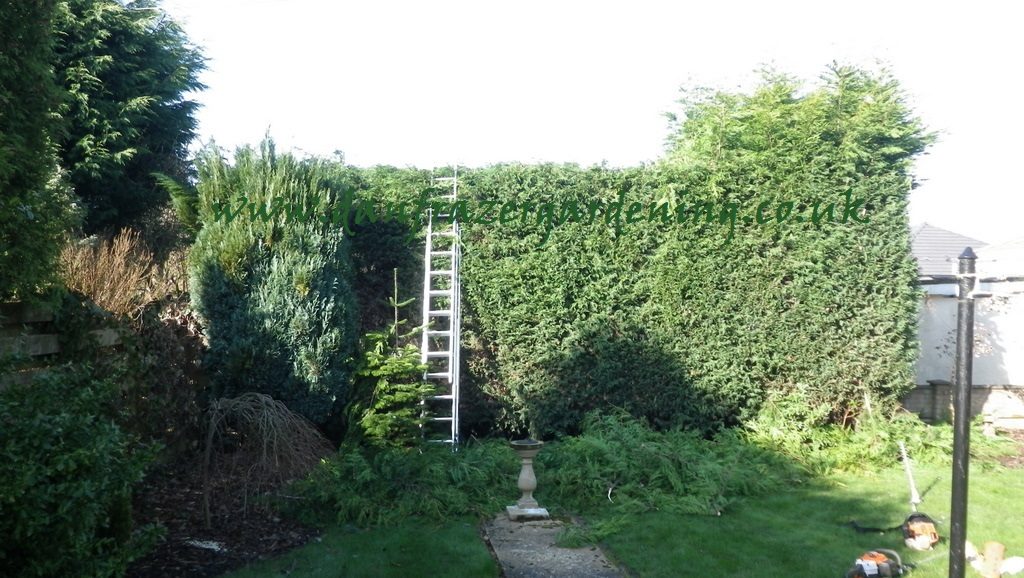 We are perfectionists for straight lines and square edges. Precise hedge trimming makes a garden really stand out and we consider it a matter of professional pride when we stand back and see level neat hedges.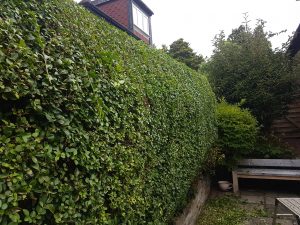 Hedge trimming forms a regular part of daily work for us at Dan Frazer Gardening. We take care of all sorts of hedges from small box ornamental hedges up to 25ft leylandii.
We will come and inspect the hedge then give a free quote. This can include removal of the clippings if required. All hedge cutting is done using high quality equipment, including tripod ladders, pole trimmers, chainsaws, and protective equipment. This minimises the risk of damage to property or injury to ourselves, our clients or the public. Certain spring trimming is done with consideration for bird nesting.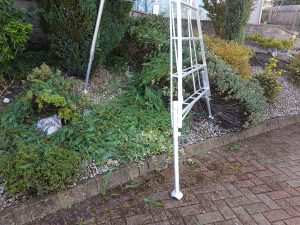 Our tools are well-maintained and blades are kept sharp to ensure clean cuts are made. After hedge trimming we will do a thorough clear-up to leave the area looking clean, neat and appealing. The bulk of the trimmings are raked up and taken away in bulk bags, while the small remnants are usually blown into corners and collected, or onto lawns and then mowed up.
Most hedges are cut using sturdy tripod ladders and secure straight ladders for taller hedges. We take great pride in seeing a tidy and straight-edged hedge and will ensure you get a result you are happy with.