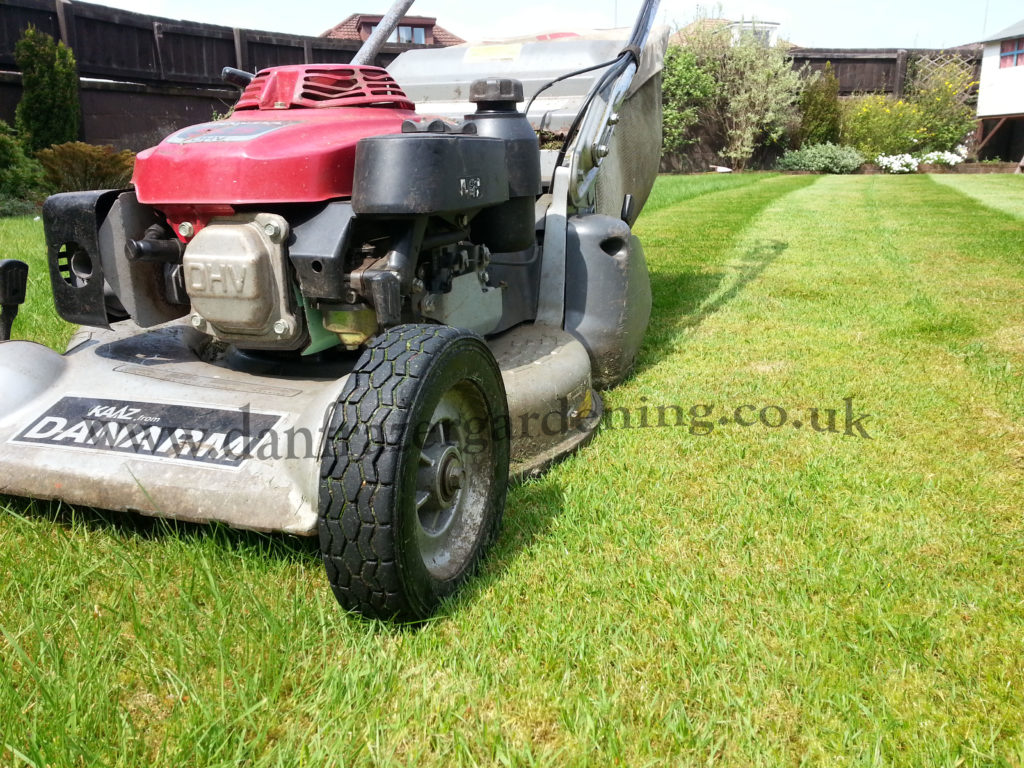 Grass cutting is something that, when done properly, can make a huge difference to the visual impact of a garden. Using professional equipment we understand the best way to cut your lawn. The height is adjusted to suit the season and the lawn in question, clippings can be either mulched or collected as in the majority of cases and disposed of in an environmentally-sound way.
We define our business by our ability to produce a perfect lawn cut. It suits the perfectionist in us and you will have a lawn that would not be possible to achieve using domestic tools. Grass cutting is a chore to many but to us it is a series of operations that are done in the right sequence to create a beautiful finish. We use professional machinery and hand equipment to help us do an efficient and thorough job, and always clean up properly afterwards should there be any stray grass clippings on driveways or paths.
Standard lawn cutting services include edging where required to ensure the lawn has a clean and crisp appearance. All cuttings from this are cleared up and not left lying in unsightly piles on paths or borders.
Where mulch cuts are of benefit we will carry this out using the correct mower. Mulching not only feeds a lawn but helps provide a bit of protection for weak areas of lawn and can be more cost-effective on large areas. We do like to mulch at the right time of year due to the benefits it provides.
1 season of managed grass cutting (before and after, no lawn feed applied):

We use a combination of tools for grass cutting, including Etesia and Kubota ride-on mowers, Ferris and Scag banking and paddock mowers, Etesia and Viking Professional pedestrian mowers, Honda roller mowers for striped finishes, and Stihl, Echo and Husqvarna strimmers and shears for edging. We also use hover mowers if there are bankings requiring a smooth finish near lots of windows where strimming may be hazardous, or soft boggy lawns that would otherwise get marked by using wheeled mowers.
We carry out domestic grass cutting in most of East Dunbartonshire and Glasgow including Bearsden, Milngavie, Torrance, Bishopbriggs, Kirkintilloch, Kilsyth, Springburn, Robroyston etc. Grass cutting as part of contract ground maintenance will include a far wider area.