Here at Dan Frazer Gardening we take pride in maintaining green and healthy lawns, right through Glasgow, Dunbartonshire and surrounding areas. We are experienced in the many problems that can arise in lawns and will be able to offer a solution to suit the lawn for a long term improvement.
We are a complete lawn care firm with the experience and means to get your lawn problems sorted out and keep them looking good all year.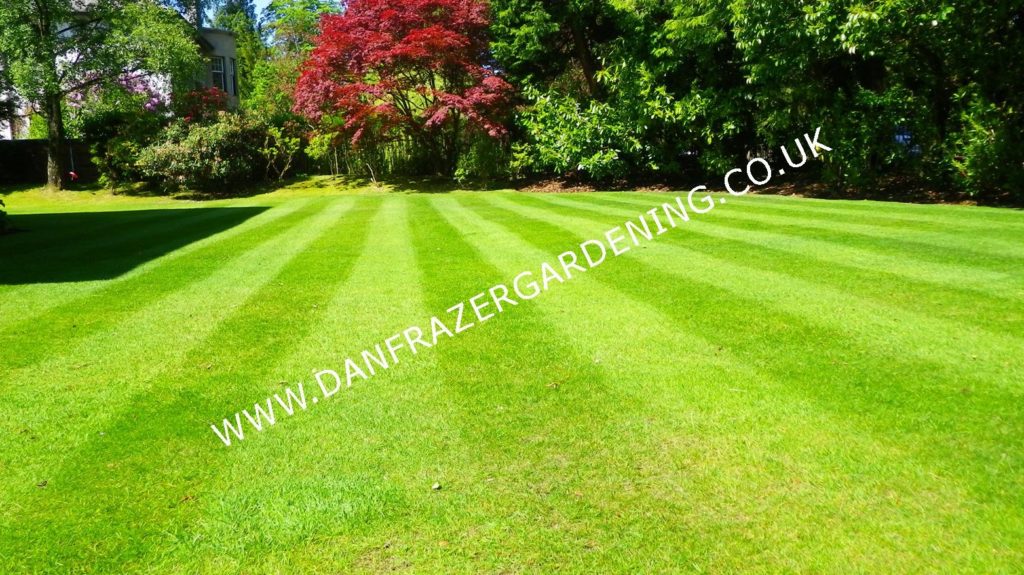 Lawn feed
We can offer a tailored lawn feed regime should you wish a greener and more vibrant-looking lawn. Professional products are used for a long-lasting effect. At Dan Frazer Gardening we are not fans of using pure-Nitrogen lawn feeds, and usually opt for a balanced NPK ratio (weighted slightly towards Nitrogen during growth periods) to improve not only the green appearance of the grass but also the overall health of each plant, from the leaves to the roots. We apply feed carefully in the correctly-measured quantity.
Lawn feed is often applied at the same time as scarification as part of moss treatment.
Mechanical lawn treatments
Whatever treatment your lawn needs, we can do it at a competitive price using only the best equipment and materials. Generally we do not scarify in winter. Doing so risks damage to the grass that can take a couple of seasons to recover from. We will consider the weather conditions (both current and forecast) in order to get the best from your lawn.
We can carry out hollow tine aeration, a process that increases air flow to the rootzone, encourages stronger growth and relieves soil compaction. This process should be done every 3 years on an average domestic lawn, or every year on higher quality lawns that are not subject to a lot of foot traffic.
The process of hollow tine aeration with collection of cores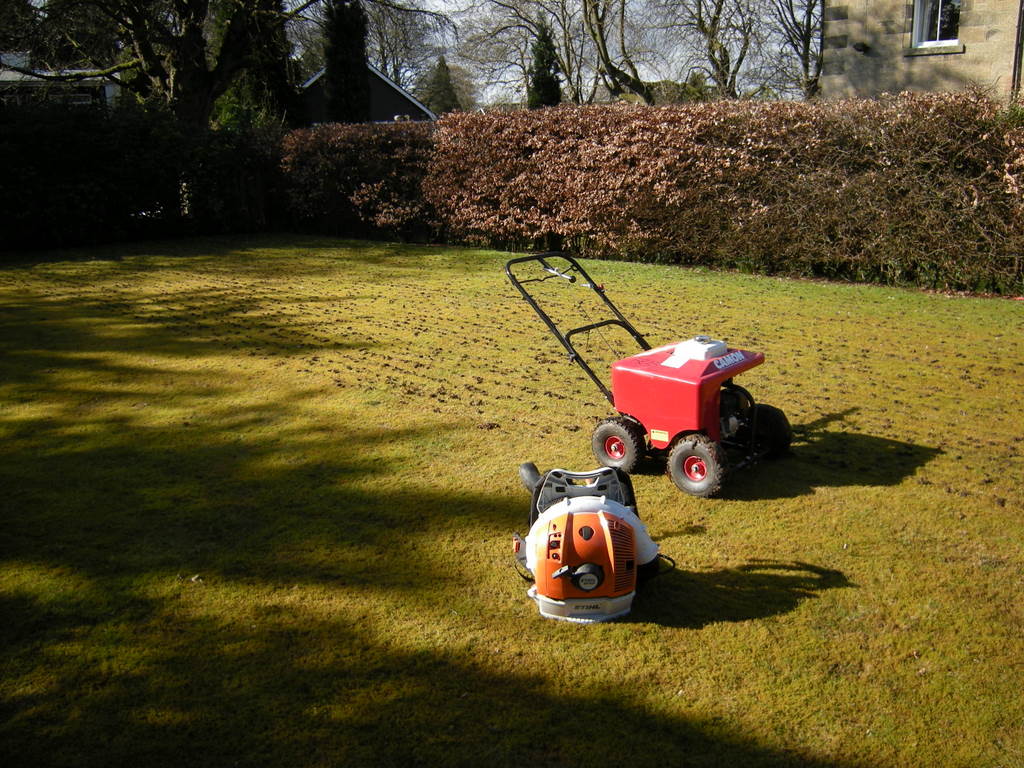 Hollow tine aeration can improve the air flow through your lawn, increasing nitrogen fixation in the plant thus producing stronger grass growth. It also discourages moss. Many lawns in the area are based on clay soil which is particularly suited to this treatment.
Note: We will always remove all soil cores from the lawn following treatment. To leave them on the lawn is defeating the purpose of removing them and simply acts to block sunlight from the growing grass and reduce the airflow and drainage benefits received by aerating.
Lawn during hollow tine aeration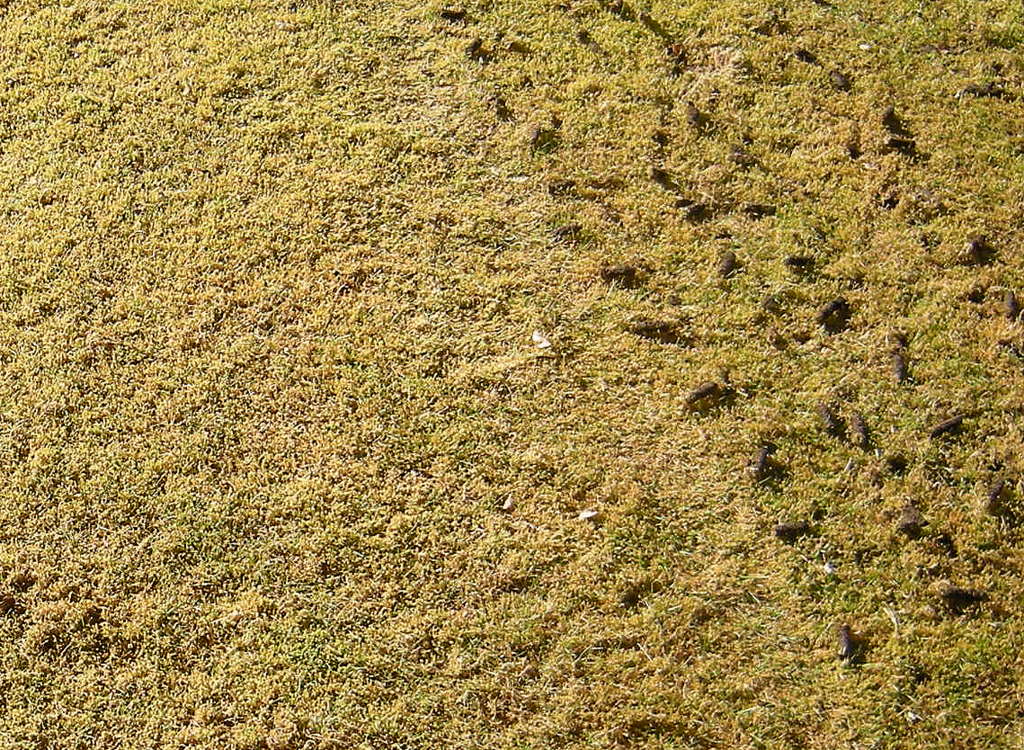 Weed control
There are many weeds that grow in lawns and almost all disrupt the appearance of the area. We can apply professional selective weed killers in liquid form. This gives a much more even coverage than using granular products branded 'weed and feed' so your lawn will be completely and evenly cleared of non-grass species.
Top dressing
Dressing a lawn introduces a sandy and nutritious material to a lawn, perhaps to improve the damp clay-ey nature or to provide a longer-term substrate in a stony lawn. Top dressing is an underused method that can bring huge benefits to a lawn.
If the lawn surface is rutted and uneven we may recommend a light localised top dressing to help smooth out the area.
We carry out lawn care programmes in most of East Dunbartonshire and Glasgow including Bearsden, Milngavie, Torrance, Bishopbriggs, Kirkintilloch, Kilsyth, Springburn and Robroyston but will visit all areas within a reasonable distance of our base in Torrance.
Lawn care, lawn aeration, hollow tine, Greenthumb, leatherjackets, grass care, bowling green, Jim's Mowing, Camon, sports pitch, turf, Glasgow, Scotland, Paisley, Clydebank, Edinburgh, Falkirk. Stirling.