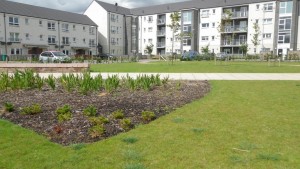 Dan Frazer Gardening offers a wide range of professional ground maintenance and gardening services, from small garden tidy-ups through to large industrial estate maintenance. Our services are focused on maintenance and ensuring growth is controlled in a way that leaves the garden or site looking fantastic all year.
We are always adding new gardening services to those we already offer. We feel it is important to provide our clients more in the way of choice, combined with continued good value and great results. No matter what we are doing, the greatest satisfaction is in seeing a neat and tidy garden with definition, interest and strong growth.
We can also be relied on to be a sole point of contact for all of your garden needs. We carry out a wide range of tasks and have a collection of reliable sub contractors for certain jobs that we do not normally carry out.
Please take a look at the services you are interested in for more information.
Contract Ground Maintenance – we take care of housing estates, shared landscape areas for blocks of flats and apartments, new-build estates, factory units, industrial parks and retail.
Grass cutting – from rough field and scrub land to fine lawns, bowling greens, roadside verges and embankments.
Lawn care – individual or annual lawn treatment to improve the health and appearance of lawns
Hedge and shrub care – pruning, trimming, feeding and training of all your prized and functional hedges and shrubs
Tree surgery – From dealing with dead or decaying wood to making a practial change, neighbour issues and TPOs dealt with sensitively
Weed control and pesticide application – thorough and cost-effective eradication of unwanted plants, from common garden wind-sown to Japanese Knotweed and other invasive species
Domestic garden maintenance – keeping Glasgow's gardens looking good